So I suppose if you're reading this you survived the "End of the World"/Apocalypse/Zombie take over. If so, congratulations I guess we're Left Behind together.
To commemorate our survival I thought I'd share the fabulous day I had, while in search of
inner peace
. Since it was the "end of the world" AND my day off I thought it was a good time to attempt it (inner peace that is). Don't you think?
I drove up from Mammoth Lakes toward the June Lake loop while on my way to Lee Vining.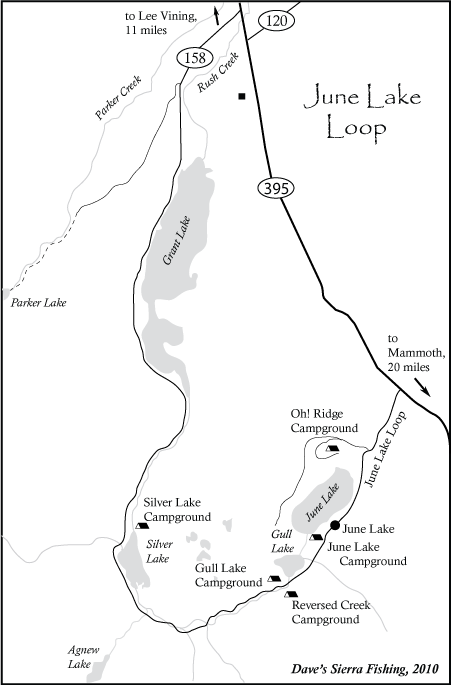 By recommendation I stopped at the Silver Lake Resort General Store/Cafe for breakfast
The Silver Lake Resort General Store/Cafe (aka the diner.) At this point I realized my camera was dying so I tried to take the best pictures I could while the camera still had some life
I'd been craving some comfort food and got just that:
Two chocolate chip pancakes with whip cream on top.
Sausage links
scrambled eggs
and a slice of cantaloupe
followed with a tall glass of water.
I finished most of the pancakes, all of the sausage and the slice of melon but left most of the eggs (I don't know why I continue to order scrambled eggs from diners when I know it's just going to be a tasteless mess *shrugs*) and believe me it was good.
In order to "walk off" my breakfast (since this was also my infamous 'second breakfast' aka I usually eat something small earlier in the morning then later have a larger meal) I asked the nice server to recommend a hike nearby and she guided me to one that was clear of snow.
This is Silver Lake.

Believe me any hike around here is bound to be gorgeous. I mean just look at my view from the diner!
I drove further up June Lake Loop and found the dirt road that would take me to my trail head. When I got there I was pretty excited and I didn't fail to notice the immediate incline. LOL
The Parker Lake Trail Head.

You could also scroll up to the first map and track my progress from Silver Lake to the Parker Lake trail.
Higher and higher I hiked. And when I thought I'd reached the top I went higher still. I couldn't get exasperated or in a bad mood because with every rocky incline all I could think was "Oh those pancakes are going away, they are." and "Hell yeah check me out. Jogging in the morning and hiking in the afternoon. I'm the cardio Queen!"
Once the trail leveled out I had more time for self reflection and I couldn't help but marvel at how beautiful the place looked, how wonderful it smelled, how nice the sounds of singing birds and running water were and how satisfying the feel of walking under rocks felt.
A badly angled photo with a dying camera that nonetheless captured the great mood I was in
After a while of following the trail and the flowing creek I finally spotted in the distance an opening in the woods and a body of water. When I finally cleared the woods I was suddenly met by a cool rush of wind and one of the most awe inspiring and soul satisfying views I had ever seen
This photo doesn't capture a tenth of the view I was facing. I know you can't hear my tone as I express this but just know that every time I close my eyes and remember this, my mind is gushing, GUSHING with emotion over what I was witnessing.
I must have stared open mouthed at this for a full minute if not more. At some point, after a fleeting glimpse of self-consciousness, I climbed a fallen log on the shore of the lake, closed my eyes, raised my arms like Natalie Portman in
V for Vendetta
and Inhaled in where I was and what I was doing.
"God is in the Rain."

Probably one of my absolute favorite movies of all time. Sigh*
After that I walked a little bit back and leaned against a tree. I leaned my head back and out of nowhere recited this to myself:
"At this moment in time you are happy. Look at where you are. Look at how you got here and how far you've come. Right now you are living a MAGNIFICENT life. And YES you ARE worth it. YES you deserve to be here, and YES it's ok to drink it in. Right now you feel beautiful. Right now you ARE beautiful. You will never be as beautiful as you are now. Your body is great. You are great and that's all there is to it. Right now I love you. Right now YOU love YOU....*inhale* I love you."
And you know what you guys? I meant every. single. word. There was no room for negative thoughts in that moment. I didn't allow them in. All that was there was
inner peace.
After taking a few more breaths and taking time to realize that my feelings were genuine I took one last look at the beautiful lake. Bent down, drank a sip of water and walked back to the trail.
A huge smile followed me the whole way. I was walking tall, I enjoyed looking at my shadow and couldn't think of a single criticism. I chit-chatted quickly and happily with the people passing me on the trail.
I got back to my car, drove to the Mono Lake visitor center. Drank in the view of that huge lake. Had a nice phone conversation with one of the only people I can attest to having "my kind of humor" as I like to describe it. Drove to a park. Read while lying on the grass under a tree. Drove back to the "Whoa Nelli Deli" I so love for their awesome food (never mind they're inside a Mobil gas station Mart) and had a great late lunch
Ceasar salad wrap with a chipotle flavored tortilla. Yumm!
After lunch I checked out another end of Mono Lake, texting back and forth with my awesome cousin. I returned to Lee Vining for some ice cream. Called and talked briefly with my parents. Headed back down to Mammoth. Found the local hot spring pool. Dipped my fingers in to the delicious hot water while talking to the half-naked couple that were there. Met up with my co-worker (wearing my Harry Potter scarf. LOL) and had a couple of drinks (and stole a couple of her hot wings.)
Then, at the end of the day, I stretched, tired yet happy. Re-called that we survived the apocalypse and called it a night.
I hope your apocalypse night was as amazing as mine. Happy end of the weekend!
Weigh In tomorrow!
love
-w0rld
p.s. Jogging times for yesterday:
2 miles in 28 minutes
and this morning:
2 miles in 27 minutes
<3