Happy Memorial Day to those who celebrate it, and for those who don't Happy Monday!
I received good news this morning! Here it is:
Current Weight:
201.0 lbs (Yes!! FINALLY! Exactly 50 lbs lost!)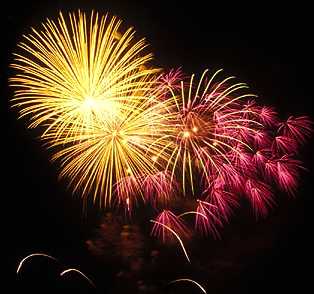 Work Out Achievement(s):
Yes, after dancing around this number it is finally, OFFICIALLY here! I have finally reached the 50 lbs lost mark. For a while there I didn't think it would come. But it did! (Now I have to make sure I keep losing and not let it creep up again. LOL)
I will be making a separate 50 lbs lost post after this weigh in and
link it back to this post.
As for actual work out achievements. There have been many. Last week in general was a long, yet productive week.
First is the jogging update. Last week I started doing 4 miles instead of 2. I missed a day or two of jogging and then returned with 2 miles.
Yesterday (before my hike) I did:
2 miles in 26 minute
s (back to my original Top goal)
I was happy to see that I was back to 26 minutes but I also went to town yesterday (after the hike) and splurged on brand new running shoes:
Aren't they shiny?
The running store attendant made me take off my shoes and socks and asked me to walk around the store to figure out my gait and recommend a shoe. When I tried them on they felt like heaven. They hugged my feet and supported my arch. I loved them instantly and didn't cringe when I handed over my card to pay for them. LOL
So this morning I got to try them for the first time. And you know what? I think they really made a difference. Here are my numbers:
1 mile in 12 minutes
2 miles in 24 minutes!
I beat my record by 2 minutes!! I was ecstatic! And not overly tired either! I can't wait to take them out again and see if I could get any faster. :)
------------------------------
Also I finished tracking my calories for the week. I wanted to start tracking calories for about a week straight in order to see how much I was actually consuming and there is a trend:
5/24: 2,079
5/25: 1,984
5/26: 2,181
5/27: 2,041
5/28: 3,428 (this was Saturdays shameful over-eating day. Sigh*)
5/29: 1,795
After putting in my new weight and re-arranging my weight goals (as in I want to reach my goal weight by my birthday in August) and then sparkpeople.com advising me to be more realistic (aka it won't be healthy for me to lose so much a week if I try to make it by mid August) I gave myself a new Goal date for September 1, 2011. After that it calculated how many calories I should consume in order to lose that much:
"Consume between 1220 & 1570 calories per day"
YIKES! I had a hard time consuming under 2,000 calories a day so this is going to be a challenge. However I REALLY want to reach my goal weight or get close to it by my birthday so this week I'm going to try and keep my calories within this range. It might take me a week to get adjusted to it so I won't be surprised if I end up eating more than 1570 calories a day. But that's the goal.
Goal(s):
So that brings us to goals. As I just mentioned I am going to attempt to keep my calories within the 1220-1570 calories a day. I know this is kind of crazy but I have to try.
A part from that I'm going to keep my jogging routine and try to get more hikes in. This place is so rich in scenery and trails I want to take advantage of as much as I can while I'm still here. Soon enough I'll have to change my routine again once I move to Catalina Island.
Stay tuned for my picture post to celebrate my 50 lbs lost Mark! And thank you for being with me on this journey. This is a big milestone!
Love
-w0rld